Category: Twitch Stream
Published: Sunday, 01 March 2015
Written by ZoR Systems
The Twitch Stream plugin allows you to embed a twitch channel directly into you articles. In order to use the plugin, you need to first purchase the plugin from Products > Twitch Stream Plugin or Products > Twitch Stream Bundle and upload it to your Joomla install.
Next we need to enable the plugin In the Joomla administration panel (normally http://joomla.site/administrator), select the menu item Extensions > Plugins.
Select Content – Twitch Stream and click Enable as seen below.
Now in your article simply add the line twitchstream username where username is the streamer's username you wish to show as seen below.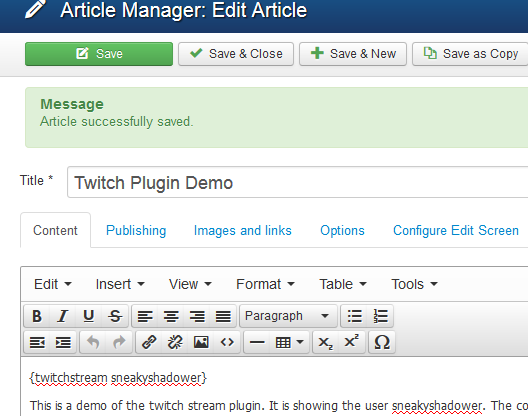 Hits: 2862